Equine Enteric Coronavirus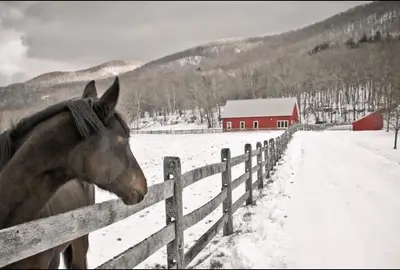 Equine Enteric Coronavirus was first diagnosed in the horse population of Vermont by Vermont Large Animal Clinic (VLAC) veterinarians during the winter of 2014. This disease is newly recognized in horses, and is particularly present in the Northeast.
The vector for this disease is unknown. The disease is most often seen during the winter months. Equine enteric coronavirus is transmitted via the fecal-oral route. Infected horses shed the coronavirus in their manure. New cases arise when a healthy horse ingests the virus. Coronavirus typically infects adult horses over 2 years of age.
Clinical signs include high fever, anorexia or decreased appetite and depression. Horses may also have signs of colic or abnormally loose manure. Clinical signs typically resolve in 1 to 4 days. There is no specific treatment for coronavirus, however supportive care is often required for the prevention of dehydration and secondary infections. Because coronavirus presents similarly to Potomac Horse Fever, VLAC clinicians will often treat these cases with oxytetracycline antibiotic while awaiting fecal diagnostic results.
A definitive diagnosis of equine enteric coronavirus is made using fecal PCR testing. Horses with equine enteric coronavirus will remain infectious to other horses on the farm for 14-21 days, and therefore should be isolated during this period of viral shedding. When a case of coronavirus is suspected on a farm with multiple horses, biosecurity parameters will be recommended to prevent the spread of disease.